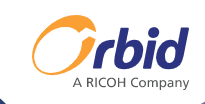 System Support Engineer
|
Support Engineer
|
Helpdesk medewerker
# INCA00476
Profile
Our ITIL driven service desk consisting of 3 tiers supports the customers and our system engineers who are present at customers' premises. Tier 1 does the intake, tier 2 focuses on the more complex problems and tier 3 takes care of the architectural work.
As Tier 1 you are responsible for supporting the ICT infrastructure at our customers. You are responsible for the telephone intake and online support in the event of Tier 1 incidents.
Thorough analysis of end-user problems is your main task. This ranges from installation of new software to problems with outlook, connections, access rights, AD, DHCP, DNS, TCP-IP...
You will receive the necessary coaching and training to keep your skills up to date in technical knowledge that is important to our customers and that matches your interests.
Profile
You have a bachelor's degree in computer technology. Knowledge of ITIL is a strong advantage.
Good communication skills and customer orientation characterise you. This ensures that you can speak to the client in a friendly and professional manner.
Your analytical mind strengthens you in unravelling complex IT problems.
You are proactive, structured and accurate and you are not afraid to take the initiative.
Expertise in several of the following technologies is a big plus:
HP Servers and storage
TCP/IP, networking, firewalls, switching
Windows server ( 2012R2 - 2016 - 2019 )
Exchange 2016 - 2013
Office 365
VMware - HyperV
Backup Exec - VEEAM
SQL Server
XenApp - RDS
Azure and other cloud environments
N-Able monitoring